Annual Awards 2019
2019 Frank Smith Memorial Sportsperson of the Year
Samantha Graham - Basketball, netball, TAG rugby, school sports
Samantha represented the Australian Country Junior Basketball Cup (ACJBC) girl's U16's on their tour of New Zealand, joining girls selected from NSW, Victoria and South Australia. The team won the Gold Medal at this tournament.

She represented NSW in the U16's ACJBC Kookaburras team and played with the Cootamundra Cougars U16 team - winning the grand final by 40 points over West Wyalong with Sam collecting the MVP award.

Samantha represented the Southern Sports Academy (SSA) and played in the Academy Games in Newcastle. No SSA girl's side had ever won a game in this competition before but in 2019 the girls ended up finishing fourth which was a big achievement for the girls and the academy.

In netball, Sam played with the U16 Temora netball team in Sydney at the State Age Carnival on the June long weekend.

Samantha played in the ACT U16 Tag Rugby side against Niue Victoria, Maori Victoria, Cook Islands Victoria and American Samoa Victoria. From here Sam was selected to play in the Australian U16 Girls side at this year's ANZAC cup (which was unfortunately postponed).

At Cootamundra High School, she was named Age Swimming Champion, Age Cross Country Champion and represented the school in the open soccer team.
2019 Junior Sportsperson
Jack Clancy - Equestrian
Jack Clancy had very successful 2019 in the demanding equestrian sport of dressage.

Several excellent performances at pony club events throughout the South West Slopes, Riverina and the Snowy Mountains regions allowed Jack to be selected for NSW.

He was one of three selected to represent NSW at the Australian Pony Club Championships in preliminary dressage, where he finished runner-up in the national under 14 division, with his NSW team winning this event overall.

Jack was also selected as first reserve for the NSW team in show jumping.

He also received the 2019 National Youth Australian Stock Horse Society U13 Dressage and Show Jumping Championship award to top off a great year.

Jack is a talented athlete and was an integral player in the Cootamundra Public School's successful rugby team and also represented the Coota Bears junior rugby under 12's with distinction.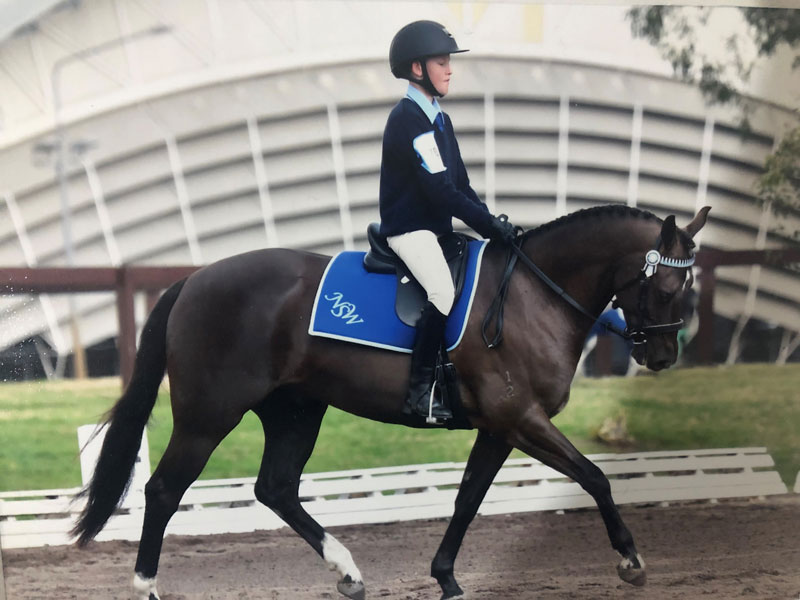 Encouragement Award



Will English - Futsal, Soccer & Athletics


Will had a very successful 2019. He was selected in the NSW Country U14 Futsal State Team, playing at the National Titles, a great achievement and honour. 

In soccer, Will made the Football Wagga Wagga Representative U16 team and was granted permission to play in the U15 Western NSW Mariners team, playing in Football NSW's NPL 2 competition in Sydney. He was selected in the U15 NSW Country TSP Team.

Will was a reserve for NSW State Combined Catholic Colleges (NSW CCC) U15 Cross Country team and gained selection in the Canberra and Goulburn diocese representative team for 1500 metres.
2019 Team of the Year



Ex-Services Bowling Club


The team of Pat O'Brien, Jason Jones, Wayne Ford, Geoff Manwaring and Terry Smith won the NSW State Presidents Reserve Fours Title, becoming the first Cootamundra lawn bowls team to win a State Title.

The team won their games at South West District before success at Zone 8 level (comprising teams from the Albury, Riverina, Southern Highlands, Southern Slopes and Wagga districts).

 This qualified the team for the NSW Sate Title which they won at the State carnival played at Warilla Bowling Club.
The team was initially skipped by Pat O'Brien, who had to go into hospital for an operation prior to the State Final.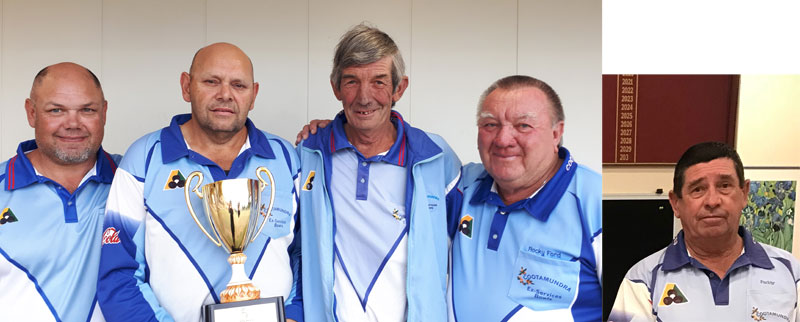 2019 Junior Team of the Year
Cootamundra Public School Year5/6 Rugby team
The team from years 5 and 6 won the ACT Brumbies Primary Schools championship, held at Bruce Stadium in Canberra.

They qualified for the finals after winning the McTaggart Cup in Wagga - beating teams from Sacred Heart Cootamundra, Leeton Public School, St Marys Young and Griffith Public School in an impressive performance.

This qualified them for the ACT Brumbies public school finals, played at Bruce Stadium at Canberra. The side won their three games against St Josephs (Canberra), St Mary's (Moruya) and in the final won 10-5 over Canberra school St Edmunds College, a noted rugby school.

The team was coached by Paul Clancy and Mitch Wakefield.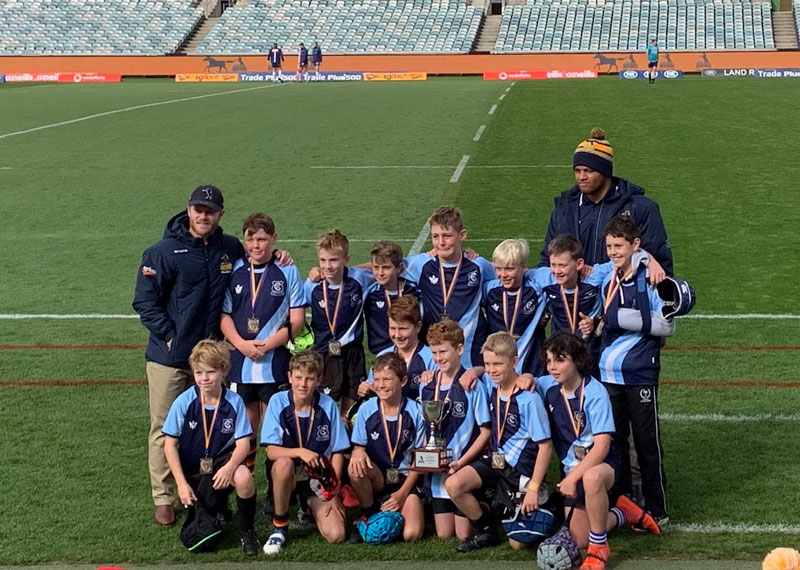 Team Finalists
Cootamundra Tricolours Rugby First Grade

Undefeated First Grade Premiers of the Central West competition with consistent and outstanding performances all season, culminating in a big win 55-12 over Harden in the Grand Final at Fisher Park.

Coota Blues AFL

The Blues lost their only game of the season in the Grand Final of the Canberra Division 3 competition in an excellent season for the Blues.

Coota Bears under 14's and under 10's girls rugby team

Both teams won their Southern Inland Junior Rugby competitions, with the Grand Final played at Nicholson Park in August. Consistent performances all year from both teams with and the under 10's scored a try on the bell to win their game while the under 14's dominated their game from the opening whistle with a big win.

Cootamundra Cougars Basketball team under 16's

Winners of the Western Junior League (WJL) Champ Division U16's, playing against West Wyalong, Griffith, Orange, Bathurst, Dubbo, Lithgow, Leeton, Narrandera and won their grand final game against West Wyalong by 40 points. As they won the WJL they played in the Country Champs League U16's and played against Newcastle, Illawarra, Maitland, Taree, Western Reds, Gosford & Coffs Harbour, coming fourth. The team qualified for the 2019 Championships s U16G finals, playing against Penrith, Manly, Coffs Harbour.

Cootamundra Swimming Club Relay Teams

U 12's 4X50m Medley. This team won the Simpson Shield for their club, the first time since 2002-3. Team members were Lucy Smirl, Evie Leahy, Grace Derrick and Ellie Lake.

U 9 4x50m Freestyle Relay team of Lucas Walker, Roy Dunk, Sam Manwaring and Ella Gammon won this event at the South West carnival, claiming the Tracey Suitor Shield.


Special Recognition Award



Cootamundra Swimming & Lifesaving Club

This Club has gone from strength to strength in the town. The achievements by their swimming group in both individual and relay events at local, district and regional carnivals in 2019 swimming season was first class. Many swimmers qualified for NSW Country and NSW State events and are involved in talented swimming programs in the Riverina. The hard work of Mark Lake, Gareth Jones, Heather Gammon and Debra Cram along with a very strong band of parent helpers and specialised coaching programs has seen the sport of swimming really bounce back in the town.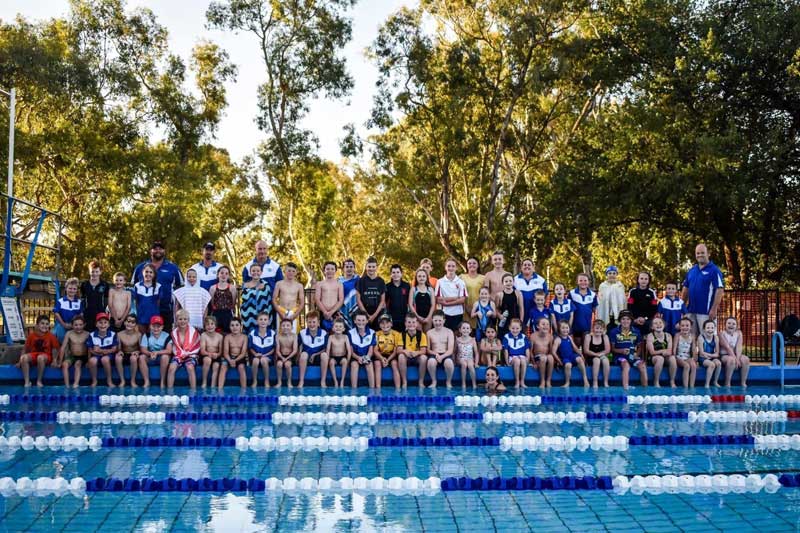 2019 Local Sportsperson
Aaron Byrne

- Rugby League, Rugby Union
Aaron started playing junior rugby league in 1990 and played right through each age division till the U15 level.

He played U16's and U18's for the Cootamundra Bulldogs in 2002, 2003 & 2004 and made his first grade debut in 2003 at age 17.

From 2005-2007 Aaron played in Reserve Grade, winning the 2007 reserve grade premiership as well as winning the best & fairest award. He also played rugby union in 2007 and was joint best & fairest in first grade.

In 2008, 2010-2013, 2015, 2017 & 2018 Aaron played First Grade for the Bulldogs and represented Group 9 First Grade. In 2015 he played for Riverina Division and the team won the Country Championships.

He has represented the Group 9 Indigenous All Stars team for six years.

In 2019 Aaron played both football codes was captain and key player in the Cootamundra Tricolours First Grade rugby union Premiership team.

He has also coached many junior Bullpup sides, league tag teams and senior rugby league teams over an extended period to further highlight his talent and preparedness to put something back into the game.

Aaron Byrne - a great example of commitment to sport in Cootamundra.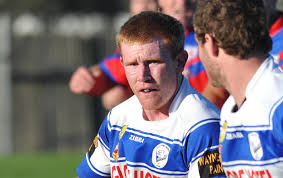 Finalists
Phil Bird (AFL)

Phil was the Cootamundra Blues best player last season, winning all major club awards and also won the major award for the Canberra's AFL. He played 100 consecutive games for the Blues since 2014.

Ainslee Meale (Tag Rugby)

Played in the ACT U16 Tag Rugby side against and was selected to play in the Australian U16 Girls side at this year's ANZAC cup which was unfortunately postponed.

Lexi Phillips (cycling)

Competing for the Wagga Cycling Club's Lexie claimed silver in the under-11 category at the NSW Country Junior Road Championships. Lexie competed in the State Cycling Championships held in Dubbo, riding in her new age division u/13s and came away with a bronze medal in both the time trial and scratch race.

Brayden Oddy (steer riding)

Brayden qualified for the Australian national titles at Tamworth in January 2020 after a string of good performances in 2019, which saw him ranked ninth in Australia.

Kristian Miller (swimming and athletics)

Won a bronze Medal in the 200m AWD athletics at the State PSSA carnival and also represented Riverina PSSA in swimming.

Cooper Dabin (athletics)

Cooper represented at both the state PSSA athletics level and in Little Athletics (in Wagga) in field events -shot put and discus, breaking several club and school records during the year.

India Bodycott (rugby, touch football, soccer)

Represented Southern Inland Touch Rugby under 14's and named player of the carnival and played in the girls under 14 Coota Bears team that won the 2019 competition. Represented South West Slopes soccer U14's and was a team member of the Wagga Wagga touch football association under 16's premiership team.

Madelaine Brown (Swimming)

In December achieved qualifying time for 50m butterfly for NSW Country Championships held in February 2020. Recognised in the BIO Island Australian Junior Excellence program and was a member of the Southern Inland Swimming Association Blue Representative Squad.

Max Rudd Trophy – Service to Sport
Alan Moston - Cycling
Alan Moston is a major driving force behind the cycling community in Cootamundra and has been for many years. His contribution to the sport is enormous.

As President of BUG's (the Bicycle Users Group) Alan has overseen growth and participation in recreational cycling in the town.
He is the Cycle Club treasurer and a committee member of the very successful Cootamundra Bike Festival that attracts hundreds of people to the town.

On a regional level Alan is involved with the Riverina Cycling Association.

Locally, he is involved in the organisation and implementation of road closures and signage for Cootamundra's road cycling events, helping to ensure the safety of all competitors in these popular events.

Alan holds regular bike skills clinics for children free of charge and is involved with local schools in promoting road safety with bike riding. He often lends out bikes free of charge to kids for their use in education and coaching purposes.

Alan is another great example of a Cootamundra citizen contributing to a sport that has grown in popularity and providing children with education and opportunity to enjoy the sport of cycling.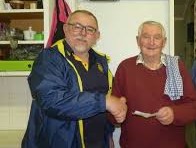 2019 Sports Administrator Award
Pat Hickey - Soccer
Pat Hickey has made an enormous contribution to soccer in Cootamundra since 1992.

Initially he coached junior teams Team and along with wife Sue was the canteen manager at Mitchell Park.

Being on the junior committee and Coaching a number of South West Slopes Soccer representative teams, Pat was heavily involved in the sport and in 1999 was appointed as the delegate to the senior soccer grounds construction committee.

In 2002 he was elected President of the Cootamundra Strikers and served in this role till 2008.

As a major fundraiser the Strikers held several B&S balls, where Pat was the Chairman of that committee and held the liquor licence for the event from 2003-2012.

The development of O'Connor Park as the Strikers home soccer ground was a long process that started in 2004 with Pat as overseer.
Planning of the sub-division, land sales, repayment of the council loan, installation of electricity, water and sewerage services saw the Strikers occupy their own ground free of debt by 2008 - a great achievement for Pat and his committee.

In 2009-2011 Pat was Chairman of Grounds Construction Planning Committee with the construction of the amenities block in 2012 while Pat was club President.

It was a proud moment in 2013 when the Strikers played their first game at O'Connor Park.

Pat was involved in works and improvements at the ground up until 2018.

Pat Hickey – a great servant of Cootamundra soccer.